Welcome to the
Balkwill/Grégoire

Real Estate Group

An informed client is strategic to the buy or sale of their home. Please feel free to explore Ottawahomesandcondos.com. You will find our exclusive listings, all MLS listings, and current market information. We offer staged home presentation, like you have never see before. We can transform your home to it's maximum potential and get you a higher sale price. Doesn't that sound like a "win-win" situation? Have a look! Staging Unparalleled. If you have questions regarding real estate, please contact us.
Keeping you INFORMED:
People love Canada which could mean higher interest rates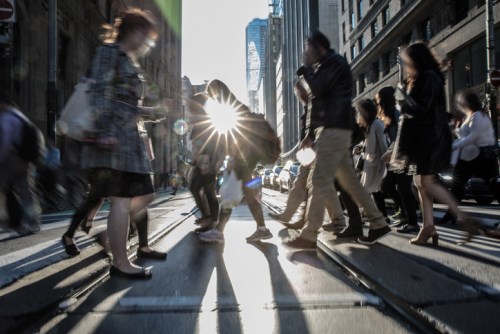 Last year, a record 380,000 people moved to Canada, outpacing the federal government's immigration target of 300,000 per year set in 2016. But the positives of younger people joining the Canadian workforce as an aging population retires, are dampened by the rising demand for housing and the resulting upward pressure on home prices.
Continue to the article READ ON!
Property Management and Rentals
We are also involved in residential property management in Ottawa. We deal directly with clients who want to list their property to rent, and also who need a property manager. Very competitive rates available.
For more information regarding this, contact Larry Balkwill at (613) 298-5101, info@ottawahomesandcondos.com or by clicking here.
Market UPDATE:
Halloween has not Scared Away Home Buyers
There were 324 condominium properties sold in October 2018 as compared to 261 condos in 2017, for the same month. A big increase of 24.1% in number of condo units sold!
The average sale price of a condo was $271,350 in October 2018, compared to an average sale price of $269,604 in 2017 for the same month. A 0.5% increase over the same time last year. The Ottawa condo market is alive and kicking folks!
There were 1,059 residential homes sold in October 2018 as compared to 976 in October 2017. A 8.5% increase in the number of houses sold in the resale market in Ottawa.
October's sales are truly indicative of the fast-paced market we have experienced for much of 2018. In some pockets of the city, listings are not lingering on the market.
The average sale price, of a residential home, for October 2018 was $449,005 compared to an average sale price of $424,646 in 2017 for the same month.  A 5.7% increase since this time last year.
The $300,000 – $400,000, and the $400,001 – $499,999 price range continues to have the highest concentration of properties sold, even though properties above the half million dollar mark are seeing significant increases, followed by the $150,000 – $299,999 range in condominiums. REALTORS assisted in renting roughly 2354 properties since the beginning of 2018.
-Roy
Ottawa is one of the most stable real estate markets in Canada. Prices remain steady in condos, residential units and multi-units, across the board. Re-visit OttawaHomesandCondos.com for all the latest updates! We have some great listings on our featured listings page;  New real estate listings on the market!
Given excellent mortgage rates and flat pricing, this is an optimum time to emerge onto the market. Looking for a home? Please contact us. We want to be your agents! (613) 298-5101.