Welcome to the
Balkwill/Grégoire

Real Estate Group

An informed client is strategic to the buy or sale of their home. Please feel free to explore Ottawahomesandcondos.com. You will find our exclusive listings, all MLS listings, and current market information. We offer staged home presentation, like you have never see before. We can transform your home to it's maximum potential and get you a higher sale price. Doesn't that sound like a "win-win" situation? Have a look! Staging Unparalleled. If you have questions regarding real estate, please contact us.
Keeping you INFORMED:
RBC cuts 5-year fixed mortgage rate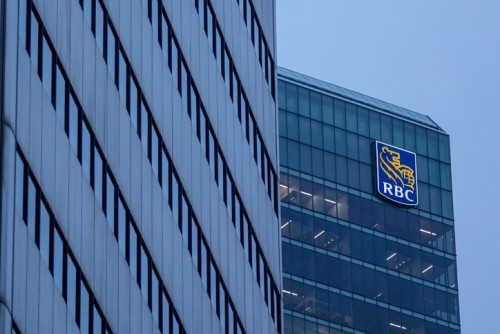 Royal Bank of Canada has lowered its posted five-year fixed rate by 15 basis points from 3.89 per cent to 3.74 per cent.
Mortgage rate comparison website founder Robert McLister says RBC is the first of the Big Six banks to cut its advertised five-year fixed rate after a fall in five-year bond yields.
Continue to the article READ ON!
Property Management and Rentals
We are also involved in residential property management in Ottawa. We deal directly with clients who want to list their property to rent, and also who need a property manager. Very competitive rates available.
For more information regarding this, contact Larry Balkwill at (613) 298-5101, info@ottawahomesandcondos.com or by clicking here.
Market UPDATE:
January's Record-Breaking Home Sales
There were 209 condominium properties sold in January 2019 as compared to 173 condos in 2018, for the same month. A major increase of 20.8% in number of condo units sold!
The average sale price of a condo was $283,990 in January 2019, compared to an average sale price of $263,744 in 2018 for the same month. A 7.7% increase over the same time last year. The Ottawa condo market is alive and kicking folks!
There were 611 residential homes sold in January 2019 as compared to 535 in January 2018. A 14.2% increase in the number of houses sold in the resale market in Ottawa.
January is typically one of the slowest months of the year for local real estate. Yet, in spite of the record cold and snowfall, unit sales are up almost 16%. This is the highest number of January transactions we have experienced in decades. Buyers are extremely motivate, despite the weather, and properties are moving very quickly as days on market continue to decline.
The average sale price, of a residential home, for January 2019 was $432,829 compared to an average sale price of $426,310 in 2018 for the same month.  A 1.5% increase since this time last year.
The $300,000 – $400,000, and the $400,001 – $499,999 price range continues to have the highest concentration of properties sold, even though properties above the half million dollar mark are seeing significant increases, followed by the $150,000 – $299,999 range in condominiums. REALTORS assisted in renting roughly 169 properties since the beginning of 2018.
-Roy
Ottawa is one of the most stable real estate markets in Canada. Prices remain steady in condos, residential units and multi-units, across the board. Re-visit OttawaHomesandCondos.com for all the latest updates! We have some great listings on our featured listings page;  New real estate listings on the market!
Given excellent mortgage rates and flat pricing, this is an optimum time to emerge onto the market. Looking for a home? Please contact us. We want to be your agents! (613) 298-5101.