Welcome to the
Balkwill/Grégoire

Real Estate Group

An informed client is strategic to the buy or sale of their home. Please feel free to explore Ottawahomesandcondos.com. You will find our exclusive listings, all MLS listings, and current market information. Our Condo Info section keeps you informed on sales and listings in major condo buildings in Ottawa. We offer staged home presentation, like you have never see before. We can transform your home to it's maximum potential and get you a higher sale price. Doesn't that sound like a "win-win" situation? Have a look! Staging Unparalleled. If you have questions regarding real estate, please contact us.
Keeping you INFORMED:
Economy slowed, housing investment weakened in Q3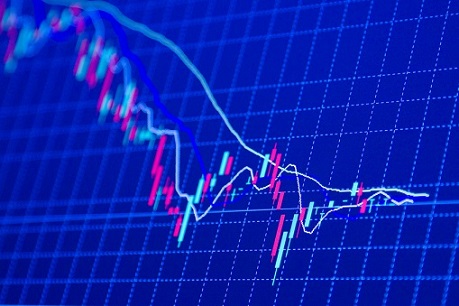 Canada's economic growth slowed to 0.4% in the third quarter of 2017 from 1.0% in the second quarter, an annualized rate of 1.7%.
Statistics Canada data show that exports dropped 2.7% while growth was driven by household spending (1%) although this was largely due to spending by Canadians abroad.
Investment in housing weakened by 0.4% following a 0.9% decline in the previous quarter, the first time since 2013 that housing investment has declined in two consecutive quarters.
Continue to the article READ ON!
Property Management and Rentals
We are also involved in residential property management in Ottawa. We deal directly with clients who want to list their property to rent, and also who need a property manager. Very competitive rates available.
For more information regarding this, contact Larry Balkwill at (613) 237-2567, info@ottawahomesandcondos.com or by clicking here.
Market UPDATE:
– March 10th, 2017
Wanted: Ottawa Homes for Sale
There were 250 condominium properties sold in February 2018 as compared to 232 condos in 2017, for the same month. An increase of 7.8% in number of condo units sold!
The average sale price of a condo was $273,174 in February 2018, compared to an average sale price of $258,584 in 2017 for the same month. A 5.6% increase over the same time last year. The Ottawa condo market is alive and kicking folks!
There were 729 residential homes sold in February 2018 as compared to 770 in February 2017. A 5.3% decrease in the number of houses sold in the resale market in Ottawa.
There is no doubt our sales numbers would have been much higher if we had more properties available for sale. Buyer demand is there, but our inventory in both residential-class and condos continues to decline. This is creating a supply side issue in the Ottawa real estate market. If this trend continues, the market will move to favour sellers, and buyers will find themselves competing for a limited number of listings. 
The average sale price, of a residential home, for February 2018 was $429,600 compared to an average sale price of $418,487 in 2017 for the same month.  A 2.7% increase since this time last year.
The $300,000 – $400,000, and the $400,001 – $499,999 price range continues to have the highest concentration of properties sold, even though properties above the half million dollar mark are seeing significant increases, followed by the $150,000 – $299,999 range in condominiums. REALTORS assisted in renting roughly 348 properties since the beginning of 2018.
-Roy
Ottawa is one of the most stable real estate markets in Canada. Prices remain steady in condos, residential units and multi-units, across the board. Re-visit OttawaHomesandCondos.com for all the latest updates! We have some great listings on our featured listings page;  New real estate listings on the market!
Given excellent mortgage rates and flat pricing, this is an optimum time to emerge onto the market. Looking for a home? Please contact us. We want to be your agents! (613) 237-2567 or (613) 298-5101.