Welcome to the Larry Balkwill Real Estate Group
Your Home
Home is where the heart is. It is a haven from the daily pressures of the outside world. It is an environment for you and your family to grow. It is the most important place that you know.
Comfort has different priorities for different people. Some prefer elegant, sleek and luxurious, while others bond to an eclectic residence, full of personality and a feeling of comfort and "just being you".
Whether it is your first time buy or your ultimate address, your real estate agent must be on "your team" and be able to translate your needs, by presenting homes that reflect you and your needs.
Selling your home is making it look to its optimum, and pricing it to invite maximum offers. You and your agent are tasked with the job of making your home appeal to prospective buyers, who have similar needs and lifestyles.
Service
Rarely, these days, do you receive personal, distinct service with complete attention to your needs. Selling strategies, beyond your expectations, ensure your satisfaction with the purchase or sale process. We want you to feel "great" about buying or selling your home.
Keeping you INFORMED:
Canadian Mortgage Performance to Remain Stable in 2020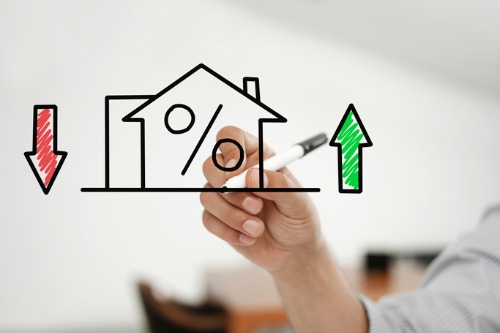 Canadian mortgage lenders shouldn't worry too much about the performance of their loans in 2020 according to a new report from Fitch Ratings.
The firm says that performance should remain solid next year as strong employment, projected income growth, and low interest rates support mortgage performance across North America.
Continue to the article READ ON!
Property Management and Rentals
We are also involved in residential property management in Ottawa. We deal directly with clients who want to list their property to rent, and also who need a property manager. Very competitive rates available.
For more information regarding this, contact Larry Balkwill at (613) 298-5101, info@ottawahomesandcondos.com or by clicking here.
Market UPDATE:
January Resales Lose Momentum
There were 222 condominium properties sold in January 2020 as compared to 208 condos in 2019, for the same month. An increase of 6.7% in number of condo units sold!
The average sale price of a condo was $338,077 in January 2020, compared to an average sale price of $283,769 in 2019 for the same month. A 19.1% increase over the same time last year. The Ottawa condo market is alive and kicking folks!
There were 558 residential homes sold in January 2020 as compared to 609 in January 2019. An 8.4% decrease in the number of houses sold in the resale market in Ottawa.
2020 is off to a slower start as the shortage of inventory is now impacting market momentum. Although we have higher sales than the five-year average, due to increased condo sales, the persistent supply challenges seem to have finally caught up with us.
The average sale price, of a residential home, for January was $516,229 compared to an average sale price of $432,746 in 2019 for the same month.  A 19.3% increase since this time last year.
The $300,000 – $400,000, and the $400,001 – $499,999 price range continues to have the highest concentration of properties sold, even though properties above the half million dollar mark are seeing significant increases, followed by the $150,000 – $299,999 range in condominiums. REALTORS assisted in renting roughly 243 properties since the beginning of 2020.
-Roy
Ottawa is one of the most stable real estate markets in Canada. Prices remain steady in condos, residential units and multi-units, across the board. Re-visit OttawaHomesandCondos.com for all the latest updates! We have some great listings on our featured listings page;  New real estate listings on the market!
Given excellent mortgage rates and flat pricing, this is an optimum time to emerge onto the market. Looking for a home? Please contact us. We want to be your agents! (613) 298-5101.