Welcome to ottawahomesandcondos.com
We believe an informed client is strategic to the buying or selling of a home on the real estate market here at Ottawa Homes and Condos. Please feel free to explore this site for any of our houses/condos for sale, or our rentals. You will find current market information as well as access to all real estate listings in the Ottawa region. Our Condo Info section updates you on sales of condos in major buildings in the city of Ottawa and their real estate locations. If you have questions regarding real estate housing; condo or residential sales, please contact us.
Keeping you INFORMED:
Average Canadian Home Price Passes $450,000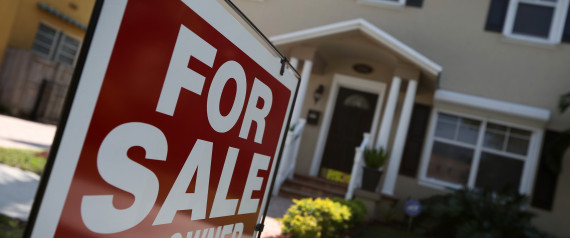 Home sales accelerated in May to their highest level in more than five years, as some home buyers looked to preempt an increase in mortgage insurance premiums.
The Canadian Real Estate Association said Monday sales last month through its MLS system were up 3.1 per cent from April, marking the fourth consecutive month-over-month increase.
Sales in the Toronto area grew by 4.1 per cent in May compared with the previous month, while sales in Calgary climbed 6.7 per cent and Ottawa gained 6.2 per cent.
CREA president Pauline Aunger says news that CMHC will be increasing mortgage default insurance premiums for home buyers with less than a 10 per cent down payment effective June 1 could have impacted home sales.
"Some buyers may have jumped off the fence and purchased in May to beat the increase," Aunger said in a statement.
CREA chief economist Gregory Klump says a rebound in sales in Calgary and Edmonton, which posted a 3.2 per cent month-over-month gain, suggests uncertainty stemming from low oil prices could be easing.
The association also revised its outlook for the full year upwards to reflect better-than-expected sales in British Columbia.
CREA now anticipates that national home sales will climb to 487,200 units this year, 1.3 per cent higher than last year.
Compared with a year ago, sales across the country in May were up 2.7 per cent, led by Vancouver, Toronto and Montreal.
The national average price for a home sold in May was $450,886, up 8.1 per cent from a year ago. Excluding the red-hot markets of Toronto and Vancouver, the average price of a home gained 2.4 per cent to $344,988.
The aggregate composite MLS home price index was up 5.2 per cent from a year ago to $493,100.
The Canadian Real Estate Association says the home price index is a better measure of price trends than the average selling price because the index is not affected by changes in the mix of sales activity.
TD Bank economist Leslie Preston said a recent rise in government bond yields could push mortgage rates higher this year, dampening demand for real estate across the country.
"Overall, though, we expect the regional divide to continue," Preston said in a statement.
"While sales in oil-related markets of Edmonton and Calgary have risen off their January lows, price gains remain modest. The Vancouver and Toronto markets should cool slightly on higher interest rates, however. Given the tightness in these markets, prices should remain relatively strong."
Preston anticipates that house price gains will slow next year to around two to three per cent.
Property Management and Rentals
We are also involved in residential property management in Ottawa. We deal directly with clients who want to list their property to rent, and also who need a property manager.
For more information regarding this, contact Larry Balkwill or Conor Mangan at 613-237-2567, info@ottawahomesandcondos.com or by clicking here.
Market UPDATE:
-11/05/2015
The Spring Market is upon us.
There were 342 condos sold in May 2015 as compared to 303 condos in 2014, for the same month. A increase of  12.9% in number of condo units sold.  The condo market is holding up fairly well, in spite of new construction and higher condo fees on older buildings.
The average sale price of a condo was $266,941 in  May 2015, as compared to an average sale price of $280,662 in 2015 for the same month.  A 4.9% decrease over the same time last year.
"The hottest segments of our market in May were sales between $300,000 and $400,000."
There were 1,584 residential houses sold in May 2015 as compared to 1,486 in May 2014. An increase of 6.6% in the number of houses sold in the residential real estate market in Ottawa. The spring market is upon us. Numbers are up, but prices are holding.
The average sale price, of a residential home, for May 2015 was $411,790 compared to an average sale price of $401,271 in 2014 for the same month.  A 2.6% increase.
The condo market is suffering under the amount of inventory and building, but holding to it's own. The residential market is reflecting a very late spring, with an increase in unit sales and flat pricing.  This emphasises, once again the stability of the Ottawa Market.
Ottawa is one of the most stable real estate markets in Canada. Prices remain steady in Condos, residential units and multi-units, although volume is experiencing slight declines, particularly in condo sales. Re-visit Ottawa Homes and Condos for all the latest updates! We have some great listings on our featured listings page;  New real estate listings on the market!
Given mortgage rates and flat pricing, this is an excellent time to emerge onto the market. Looking for a home. Please contact us. We want to be your agents!